When it comes to studies, Indians leave no stone unturned and prove their mettle not only in India but in foreign nations as well. If we talk of engineers and scientists, Indians mark their hegemony in these fields all around the world. Yet another milestone was achieved by
Indian-American academician Dipak Jain
who has been named as Dean of Insead.
Insead, is basically a leading business international school.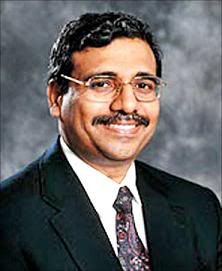 Dipak Jain
If we look into the academic background of Dipak Jain, he graduated and post-graduated from Guwahati University. He graduated in Statistics and post-graduated in Mathematical Statistics. Thereafter Dipak Jain moved to Texas for pursuing higher studies where he completed his master's in Operation Research and Ph.D. in Marketing from Texas University. Dipak Jain then became the Dean at North-western University's famous Kelogg School of Management. Now
Dipak Jain will succeed J Frank Brown as Dean of Insead in 2011.