Which is the National Song of India?
This question asked at any instant to a young Indian will confuse him little in search of right answer. Though many will answer correctly, but I assure there will be many with no answer or wrong answers like saying 'Jana Gana Mana' as National Song.Today in this 21st century we have become so fast that we sometimes forget or get confused with somethings that are of national importance.
Now if I ask, who wrote National Anthem and National Song of India?
Many will be knowing Rabindranath Tagore as the writer of National Anthem, 'Jana Gana Mana' but many will have blank faces when it comes to National song.
What is the official time duration taken to sing National Anthem and National Song of India?
I know that is a difficult question and many will have no answer for it. Few might answer correctly for National Anthem's duration but there will be rare who can tell the duration of National song, Vande Mataram.
Let me make it very clear:
1. National Song means 'Rashtriya Geet' and National Song of India is 'Vande Mataram'. 'Vande Maatram' was written by Bankim Chandra Chatterjee.
Vande Mataram is in Tal Khevva Rag.
The National Song, Vande Mataram was first sung in the session of Indian National Congress at Kolkata in 1896.
It takes 1 minute 5 seconds to sing Vande Mataram.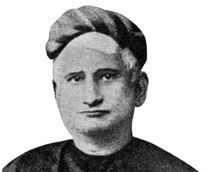 Bankim Chandra Chatterjee
2. National Anthem Means 'Rashtriya Gaan' and National Anthem of India is 'Jana Gana Mana'. 'Jana Gana Mana' was written by Rabindranath Tagore.
It takes 52 seconds to sing 'Jana Gana Mana'.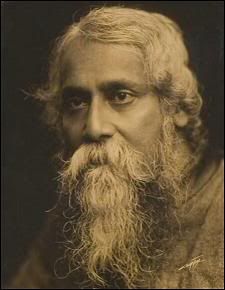 Rabindranath Tagore
Why I Posted this Information?
Actually, I was tempted to write this post after remembering a funny story that happened during my school days. During my school days,in the morning prayer National Anthem used to be sung after all other prayers. Students were always warned by the teachers to remain like a statue in attention position with no movement at all until 'Jana Mana Gana' gets over.
One day two of my naughty friends were found talking during National Anthem. Our Principal had seen them while the National Anthem was going on. After the National Anthem got over, he called my two friends out the lines and scolded them. The Principal told them that he would leave them to the classes only if they will answer his question., otherwise punishment.
Principal: Tell me,who wrote National Anthem?
My Two Naughty Friends: Silent for sometime. Hesitatingly one of them answered, "Rabindranath Tagore, Sir". It was just a guess by him but luckily was correct. Both were saved from punishment.
But the funny thing was, after they got relieved, the other friend said, "Thank God, you answered first, I was just going to say Bankim Chandra Chatterjee."
Sometimes our mistakes makes us remember things permanently.