One of the
top industrialists in India, Ratan Tata, Chairman of Tata Group,
has been honoured with the Doctor of Law by Pepperdine University of California, America. This honour has attached yet another star to the prestige of the business tycoon, Ratan Tata. This Degree of Honorary Doctor of Law was conferred to Ratan Tata by Andrew. K. Benton (President) and the Board of Regents of Pepperdine University. This honour was given to Ratan Tata in the Taj Palace in Mumbai.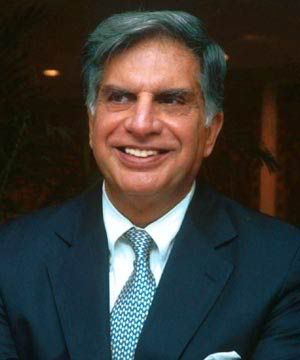 Ratan Tata
Ratan Tata has set an example to thousands of entrepreneurs and businessman all around the world. Services of Ratan Tata has benefited many needy women, children and men. It was in the year
1991 that Ratan Tata became the Chairman of Ratan Tata Group.
In this 20 years of his service as Chairman of Tata Group, Ratan Tata has been conferred with many honorary degrees by many international universities.