Our current honourable Prime Minister of India has surpassed the former Prime Minister of India, Mr. Atal Bihar Vajpayeee in terms of the duration of serving as Prime Minister.
Manmohan Singh has now become the third longest serving Prime Minister of India after Jwaharlal Nehru and Indira Gandhi.
Manomhan Singh is a fantastic economist who turned politician on the demand of Congress chief Sonia Gandhi.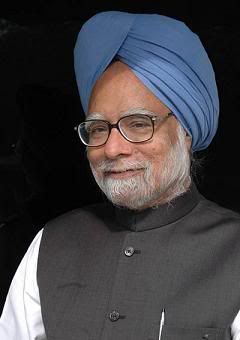 Manmohan Singh
Manmohan Singh has won the faith and respect of not only Indian public but Manmohan Singh is very much famous and loved among the other leaders. According to the list of 10 world leaders who have won respect given by News –week magazine, Prime Minister Manmohan Singh tops the list. These top 10 leaders have been described as
"the leader other leaders love" and Manmohan Singh ranks at the top.
Getting such a great respect at international level for our Prime Minister Manmohan Singh makes our head high too.