Golden Temple, one of the famous holy shrines in India is popular worldwide for its fantastic architecture, beauty and pious religion. Recently, a team of various US officials along with US Diplomat visited Amritsar and investigated the premises of Golden temple and Amritsar as well. It is alleged that during
Barack Obama's visit to India in November, 2010,
he is likely to visit Golden Temple in Amritsar. If this visit of Obama turns into reality, then
Barack Obama will be the first U.S. President to visit Golden Temple.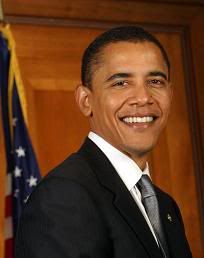 Barack Obama will visit India in November, 2010
As Amritsar is a border area between India and Pakistan, lot of security investigations need to be carried on. As such US officials contacted the DC about the place and security aspects to check out the feasibility of Obama's visit. During Obama's visit to India, he will also be visiting Mumbai to pay deference to the victims of Mumabi attack on November 26th, 2008.
Obama's visit to India is definitely going to do a good business for media and definitely Indian public will be eager to see this 'giant in politics'.