Commonwealth Games 2010 are just a couple of days ahead and many sports stars from India are preparing for their best show. But it is a very strange fact that huge nation like India has no Central University for Sports. Looking into this matter and giving priority to sports, Centre and Jharkhand government are planning to have
Central Sports University of India at Ranchi.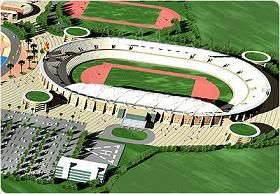 The facilities and the stadiums which were built in Ranchi for the 34th National Games are alleged to form the core part of the India's first Central Sports University. A sum of Rs. 700 crore was spent on the stadiums and facilities during 34th National Games. A report has been sent to the Human Resource and Development Ministry (HRD) regarding
conversion of the facilities provided for 34th National games into forming India's first Central Sports University.
This is definitely going to be a
appreciative move in developing and improving sports in India.
This sports university will give an opportunity to good sports persons from middle and lower class to polish them into sports professionals.