Currently, Netaji Subhash National Institute of Sports (NIS) in Patiala is the only institute in India run by the government that provides sports medicine courses
for the students. Sports activities play a vital role in the army and there were 16 Army personnel who won the medals in the Commonwealth Games 2010, New Delhi. Sports Medicine Specialist plays a key role in selecting the sports persons who can do well in sports and has the capability of winning the medal. Looking into this, Armed Forces Medical College in Pune is planning to start sports medicine course from next year.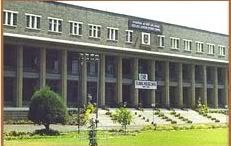 AFMC Pune!
If implemented, AFMC will start a three year Post Graduate Medical Diplomate National Board (DNB) course in sports medicine by 2011. If the course is included,
AFMC will become the second institute after Netaji Subhash National Institute of Sports, Patiala to provide sports medicine course in India.
National Board of Examination has already granted permission to AFMC, Pune to start the course. The college will have to build the infrastructure for the sports medicine course and as it completes the course will start in the year 2011.