Today technology in cinema has taken an edge and from 2D movies we have advanced to 3D movies. We have many gaming applications, animation movies being made in 3D to give more realistic approach. Not only cinemas, 3D Televisions are vogue in Indian market during this festive season of 2010.
Sci-fi movie 'Avatar' was big 3D success.
Everybody now wants to go 3D and looking into the interest of audience
Sohan Roy has been working on his 3D movie 'Dam 999'.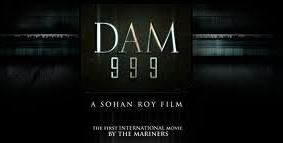 'Dam 999'- A Sohan Roy's Film!
'Dam 999' is basically a movie depicting how dangerous a dam could be to life and property if it gets collapsed.
The story of the movie 'Dam 999' thus moves around a 100 year old dam in Cochin which was built during the British era. This dam also poses the same threat as Banqiao dam in China which took away 2.5 lakh lives in the year 1975. It is not just this single dam in Cochin that creates a threat but there are many such throughout the world. In order to make people aware about the heavy damage a dam can create, the plot 'Dam 999' was made. In order to make the movie look more realistic,
Sohan Roy has employed the best of best technology so that audience can get with the depth of theme of 'Dam 999'.
Though the movie
'Dam 999' will reach Indian cinema halls by 2011 as a 3D movie
but it is actually shot in 2D. Later several graphic artists were employed using
advanced software to convert 2D 'Dam 999' into 3D 'Dam 999' movie.
Shooting in 2D reduces the expense to make the movie and moreover it is very difficult to capture real-life dramas with 3D cameras. The movie
'Dam 999' is complete now and will be screened in American Film Award Festival from November 3rd to November 10th 2010.