Telecommunication services have spread their web and made millions of customers throughout the world. India, a country with millions of mobile users and considered to be a huge market for mobile phones has become an astonishingly connected country. Many
telecommunication service providers in India like Airtel, BSNL, TATA, Reliance, Vodafone, Aircel
etc. have always been coming up with new schemes, recharge vouchers, free SMS facility and lots more to attract the mobile users in India. But none of them provides free roaming facility across the states.
Mobile users are often charged heavily for attending and making calls while on a tour away from their home state because of roaming charges. According to the rule, a
mobile phone company can charge to the maximum of Rs. 1.40 per minute for local calls in the roaming regions.
In order to make STD calls, Mobile Phone Company can charge to the maximum of
Rs. 2.40 per minute and Rs. 1.75 per minute for incoming STD calls.
Due to heavy charge on making calls or attending calls in roaming areas, mobile users often refrain from incoming or outgoing calls. The mobile balance vanishes to zero so soon while attending calls in roaming areas. Looking into this problem of mobile users, high level
Department of Telecom (DoT) is planning to exempt the mobile users from the heavy roaming charges.
If the plan is implemented, then the mobile users in India will be able to make or receive calls without any roaming charges.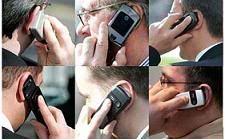 Do Roaming Charges Upset You?
India is presently divided into 22 circles
and whenever a person moves out from his/her home circle to another circle roaming charges are levied on his/her calls. The Department of Telecom (DoT) is planning to remove this concept of 22 circles and merge all these circles into a single circle. As such country will be divided into just four regions viz. North, South, West and East. Thus there will be no roaming charges while traveling within a region. For example, all the states coming in the Northern region will come under one region and mobile users traveling in any of these states will have no roaming charges.
If Department of Telecom work on merging of 22 circles as soon as possible and people get exempted from roaming charges, it will definitely be a boon for common man in India. Mobile users will feel relaxed from the heavy deduction of mobile balance due to roaming.