Every year, we all can see small camps organized by health departments all around India to give two drops of Polio to the infants below 5 years of age so as to protect them from the deadly Polio disease. When cable TV was not in vogue, we could see superstars like
Amitabh Bachhan, Sachin Tendulkar etc. making people aware about Polio
adverse after effects and advising them to give the two drops of polio to their young ones whenever the Polio Health Campaigns are organized in their city or village. These
promotional advertisements via TV, posters, street plays played a vital role in creating a sense of awareness among the common Indian masses about the deadly polio disease
and avail the facility of the free polio health campaigns.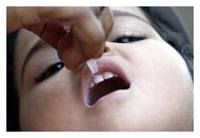 India's Efforts to Make its Children Polio Free!
15 years back the condition of India in terms of Polio affected people was not the same as it is now.
In the year 1995, there used to be as high as 500 polio cases daily.
When polio affected patients started growing in the country, as a preventive measure
Pulse Polio Immunization(PPI) Campaign
was started in the year 1995 for the eradication of polio from India. Polio Immunization was the largest effort of its kind to curb a disease in the nation. With the efforts of celebrities promoting the Polio immunization effort, health workers traveling rural and remote regions and providing vaccines to the people free of cost, India started driving out polio from India. Within 15 years the figures of Polio cases have become astonishingly low.
Till September, 2010 there has been only 39 polio cases reported in India.
Earlier, polio had spread its web in almost all the states of India but now its patients are mostly restricted to the states like Bihar and Uttar Pradesh.
In October, 2009 Bihar and UP only reported 97% of all the polio cases in India.
Due to poverty and remoteness of many places in these states it is very difficult to immunize each and every child. But still the Pulse Polio Immunization Campaign in combined support with Government of India and WHO is striving to reach out the inaccessible regions of Bihar and Uttar Pradesh and immunize each and every vulnerable child and result in 100% eradication of Polio from India.