One of the leading IT companies in India, Infosys Technologies Limited does not only have its widespread infrastructure in India (Hyderabad, Banaglore, Mangalore etc.) but in foreign nations as well. Now Infosys Technologies Ltd. is planning to set up its campus in the famous Shanghai city of China. Currently, Infosys is already operating in China manned with2,850 employees. But now,
Infosys wants to open a full-fledged campus at Shanghai.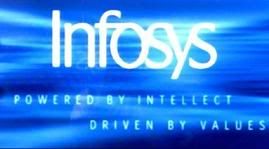 Infosys!
The Infosys Campus at Shanghai will be powered by 20,000 employees. The
budget for setting up the Infosys campus at Shanghai is estimated to be $100 million.
Since the relationship of India and China are not so sound, currently negotiation is going on with the Chinese government regarding the acquisition of land of building the Infosys campus at Shanghai. Since, building this campus at Shanghai will not be a small project and still the negotiations are going on, it will take more than 4-5 years for its completion.