15th October is celebrated world wide as 'Global Handwashing Day'.
Looking into the global health of newly born babies, infants, pregnant women who are easily affected by germs which may lead to several severe diseases,
'Global Handwashing Day' was observed for the first time on 15th October 2008.
The idea was to tell the importance of handwashing with soaps which reduces the germ effects and the diseases from these germs. Moreover, handwashing with soap also reduces the mortality rate due to diarrhoea by almost 50 percent.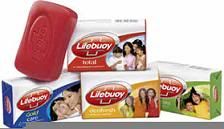 Lifebuoy!
In a move to teach kids the importance of handwashing, the saop brand 'Lifebuoy' set a world record in 2009.
With 15,115 kids washing hands simultaneously on October 15th 2009, Lifebuoy set a 'Guiness Book of World Record' of most people washing their hands in a day in Chennai.
The event was organized by the government of Tamil Nadu, Hindustan Unilever Lifebuoy and WHO at Nehru Stadium in Chennai. By these handwashing events, Lifebuoy wants to promote the message of hygienic and healthy living among all the people throughout the world.