Engineering, medicine, coaching courses etc. seems to have become a mere business now to earn money and imparting quality education is given a back end.
Students and their guardians are duped by eye catching posters and false promises of institutes and admit their children in such colleges.
When one enters into the college, the scenario is totally opposite from what has been shown on the college websites, posters and other advertisements. Websites show fantastic placement records, advertisements guarantee job placement after completion of course but one seems to be duped when he/she enters the institute and gets to know the actual reality.
Today, we can see
with pocket-size infrastructure offering dozens of professional courses and assuring job placement. Is that possible?
Posters of institutes show some fresh and young models as students, photographed with some books and fancy dresses in front of the institute to attract the students to join the college. Do you think that they have really passed out from the same college? No, these are all schemes to get more and more students admitted so as to earn hefty income.
Looking into this matter with serious concern,
the self regulatory body for advertising content, Advertising Standard Council of India (ASCI)
is now going to be strict and have set rules and regulations that each and every educational institute will have to follow in their advertisements. The code of rules and guidelines have been finalized and will now be strictly be implemented by each and every educational institute in India.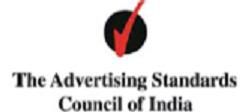 Advertising Standard Council of India (ASCI)!
Rules by ASCI to be Followed in Advertising Content by Every Educational Institute in India:
1.No educational institute will have comparative ranking of institute in their advertisements without providing the exact details of the organization that gave the ranking and the date when the ranking was published.
2. These days we can see the posters and advertisements showing fantastic infrastructure of institutes which is not actually so. The whole magic is of various modifiers and computer graphics that make the photos attractive.
The code by ASCI thus prohibits the use of these computer graphics and editing in showing the infrastructure of institutes in posters and other ads.
The advertisements should show exact and actual facilities and infrastructure in their advertisements.
3. Many coaching institutes make use of false testimonials of toppers as students of their institute in order to attract other students to seek admission.
The code of ASCI has strictly prohibited the advertisements of institutes from such false testimonials of students.
4. While providing the details of the number of students who have placed in jobs from the institute, at the same time the institute should also provide the total number of students who have passed out from their institute.
5. Educational institutions should provide complete evidence and details if they are mentioning the accreditation of the institute.
6. Institutes will not promise jobs, admissions, job promotions, salary increase with substantiating claims.