When it comes in bringing laurels to the country, Indians leave no stone unturned whether it be education, research, medicine, entertainment, sports or any other field. Recently, the most popular
'R&D Magazine' nominated Indian-American researcher Amit Goel for its 'Innovative of the Year' Award, 2010.
It is a great privilege that such a prestigious award will be given to an Indian.
'Innovative of the Year' award is also known as the 'Navparvartan Ka Oscar'.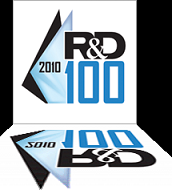 R&D Awards!
Amit Goel is an alumnus of Indian Institute of Technology, Kharagpur one of the best IIT's in India. Currently Amit Goel is working in Oak Ridge National Laboratory (ORNL). ORNL is known for High Temperature Superconductor (HTS) worldwide. Amit Goel specialises in behavioural role and improvement of HTS. Being nominated for the 'Innovative of the Year' Award is a great honour in the field of research.
'Innovative of the Year' award, 2010 will be given to Amit Goel on November 11th, 2010 at 48th Annual R&D occasion in Florida.
Amit Goel has also been awarded with three R&D -100 awards in the span of three years.