On 2nd November, 2010 a list of world's top and highest profit earning companies was given by Platts, a global energy and metals information provider. It is a matter of great pride that among the public sector companies, India's Oil and Natural Gas Corporation
(ONGC) became the Asia's top most company.
ONGC is led by Chairman R.S. Sharma. As compared to 2009 ONGC showed a major progress in 2010 and moved three steps up in ranking taking the top slot among the Asia's top companies. ONGC left behind its Chinese counterpart
China National Offshore Oil Corporation (CNOOC) which was able to get 2nd rank among Asia's topmost public sector companies.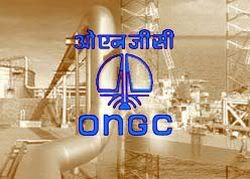 ONGC!
However, Platts made overall list of 250 world's topmost companies including both public and private sector. In the overall ranking,
ONGC was placed at the 18th position in the world.
There was a great improvement in ONGC's ranking this year as it was placed at 26th position last year. In the year 2009-10, ONGC made total revenue of 22 Arab Dollars. The reason behind the success of ONGC was that it employed new and modern techniques, pumped oil from its ageing fields and also explored new and marginal oil fields. Also,
ONGC was considered as the fastest growth company in the E&P sector.
The overall list of
world's 250 top companies by Platts' was topped by ExonMobil of United States.
Reliance Industries led by Mukesh Ambani was able to get the 13 position in this list of Platts'.